Two before Advent
Foodbank
Please don't forget to bring your contributions to church or the local Co-op shops. Your contributions are still very much needed and really valued.
There is also always a need for toiletries - soap, shampoo, shower gel, toothpaste and so on - and pet food.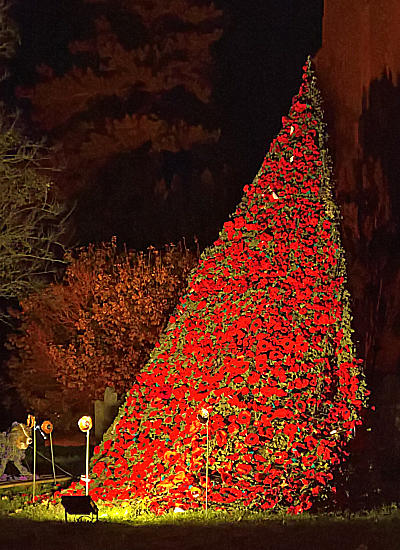 Services in the Three Rivers Group
November 17 - Two Before Advent
9.30am Isleham – Family Eucharist all-age worship

9.30am Snailwell – Family Service

11am Fordham – Family Service

11am Chippenham – BCP Eucharist

6.30pm Fordham – Healing Eucharist
November 24 - Christ the King
9.30am Isleham – Eucharist

9.30am Snailwell – Eucharist

11am Fordham – Eucharist

11am Chippenham – Eucharist
Funeral
David Alexander Kinsey on Wednesday November 20 at 11am at Chippenham
Godly Play - 4th Sunday of the month at Fordham
Carol Taylor is going to start offering Godly Play sessions on the 4th Sunday of the month at the 11am Eucharist at Fordham. Children from 3 upwards welcome. The children will rejoin us to receive communion or a blessing. www.godlyplay.uk
Bridget has decided to resign from her lead role at Isleham on the Eco-Church. She has taken up a new position with Cambridge Christian Climate Action. She would like to thank all the people who have given so much help and joined in with events. If anyone is interested in taking on this role please let us know.
Evening Prayer - 5pm on Mondays at Isleham and Tuesdays at Fordham
David will be praying on Mondays at 5pm at Isleham and on Tuesdays at 5pm at Fordham, All are welcome to join him.
The Rambling Curate returns on Sunday afternoon November 24
Keen to see the water buffalo, Anna will be attempting to reprise and complete the Chippenham Fen walk on the afternoon of Sunday November 24. All are welcome to join her at 2pm outside Chippenham Church, for a 2.15pm start (walk to last approx. 1.5 hours). We discovered last time that this route is wet underfoot, so please wear suitable footwear.
Dementia Friendly Village - Fordham
Fordham is working towards becoming a Dementia Friendly Village.
Laura Cox-Watson has agreed to be our Dementia Friends Champion. and Has atteneded some training in Cambridge. and has held two sessions to share with the community what she has learned and discuss how Fordham can move forward with this. Laura is also very keen to gain insight from families who have direct experience of living with Dementia.
If anyone would like to contact Laura direct then please do so on either
07974 409228 or laura1978watson@mac.com
The Monday Prayer Group - next on November 18
The prayer group meets at 1.30pm on Mondays for an hour of prayer. We meet at 1 West Street, Isleham.
Tuesday mornings - an opportunity to meet, all welcome:
St Andrew's Isleham Coffee morning at The Social Centre
Tea, coffee, cake and bacon rolls, from 9am-12noon.
Fordham Day Centre Lunch Club - next on Wednesday November 27
Fordham Day Centre is a lunch club for older people and meets on the 1st and 4th Wednesday of each month from 10.30am to 2.30pm.
We meet at Withers' Place community room for company, chat and food. Coffee and tea are provided on arrival, then lunch and a cup of tea before you leave.
We have a "mobility" taxi available, if needed, for transport to and from the meetings. The Day Centre is run by volunteers (not carers) who cook and look after the members.
Rambling Curate Update
Thank you very much to all who joined in the walks this week, and to those who supported us from a distance. We had a good turnout each day, human and canine, and were delighted by a rich variety of flora, fauna and weather along the way. Inspired by the response Anna will be exploring walks on a regular basis over the coming months – suggestions always welcome – so watch this space... 
Messy Church - next on December 8 at Fordham at 3.30pm
For families - Crafts, story/song session and a simple meal at Fordham church from 3.30-5.30pm on the second Sunday of the month.
If you know anyone who would like to take part, or you would like to help in any way please do speak to one of the Ministry Team.
Mums+ - next on December 13
Mums+ is a monthly coffee morning for fun, conversation and sharing our questions of life, faith and parenthood – all ages welcome. For more details contact Laura Cox-Watson 01638 724839.
Upcoming dates -
Contact: Laura Cox-Watson on 01638-724839
Mid-week services
Monday
9am Morning Prayer at Kennet.
We meet at 7 The Close, Kennett.
5pm Evening Prayer at Isleham.
Tuesday
8.15am Morning Prayer at Isleham at St Andrew's Social Centre.
10.15am Collective Worship at Fordham School.
5pm Evening Prayer at Fordham.
Wednesday
8.15am Morning Prayer at Chippenham.
7pm Compline at Snailwell.
Thursday
8.30am Holy Communion at Fordham.
9am Collective Worship at Isleham School.
10.15am Collective Worship at Kennett School.
Friday
8.15am Morning Prayer at Fordham.
Major Festivals: Easter, Christmas Day 8am Holy Communion BCP at Fordham.
Home Communions where requested.
All three schools attend church at Harvest, Christmas and Easter and at other times as they ask.

Please do ask others to join us all for worship either on Sundays or during the week.
Sunday Services in The Three Rivers Group
Chippenham

1st Sunday 11am Family Service.
2nd, 3rd & 5th Sundays 11am Sung Eucharist.
4th Sunday 6.30pm Evensong.

Fordham

1st, 2nd, 4th & 5th Sundays 11am Sung Eucharist.
3rd Sunday 11am Family Service.
1st Sunday 6.30pm Eveninsong..
3rd Sunday Healing Eucharist at 6.30pm.

Isleham

1st, 2nd, 4th & 5th Sundays 9.30am Holy Communion.
3rd Sunday 9.30am Family Eucharist.

Kennett

We now have a monthly service on the third Sunday of the month at 3.30pm.
Snailwell

1st, 3rd, 4th & 5th Sunday 9:30am Holy Communion.
2nd Sunday 9.30am Family Service.
Healing Eucharist will always be on the 3rd Sunday of the month in the evening and is held at Fordham at 6.30pm.
Children and Holy Communion
All five PCC's have now agreed that our church family younger children (aged 7 and above) may be admitted to Holy Communion after appropriate instruction.
Muriel Hood and Ruth Ogden have agreed to instruct our young people. If there are young people in your family who would like to receive communion, then please do speak with Mike.
Is God calling you to something?
There are a few things around which it might be good for our churches to be involved with. If anyone would like to take a more active part in prayer, reading the bible, working with young people, thinking about church growth, visiting baptism families, thinking about our faith, and many other things, then please contact David if this is something God might be nudging you towards.
Midweek Communion and Coffee
We're thinking of starting a midweek 10am communion service followed by coffee/tea. Is anyone interested?
Sunday November 17 - Two before Advent
9.30am Family Eucharist all-age worship at St Andrew's Isleham
6.30pm Healing Eucharist at Fordham
Elsewhere in the Three Rivers Group:
9.30am Snailwell – Family Service

11am Fordham – Family Service

11am Chippenham – BCP Eucharist

6.30pm Fordham – Healing Eucharist
Intercessions books
We have new books in each of the churches for people to write down prayer requests. Please write the name of the person who you would like us to pray for and your initials.
Hymns
| | |
| --- | --- |
| 93 | Christ, whose glory fills the skies... |
| 596 | Stand up and bless the Lord... |
| 683 | To God be the glory... |
Collect
Heavenly Lord, you long for the world's salvation: stir us from apathy, restrain us from excess and revive in us new hope that all creation will one day be healed in Jesus Christ our Lord. Amen
A reading from the Book of Malachi (4.1–2a)
See, the day is coming, burning like an oven, when all the arrogant and all evildoers will be stubble; the day that comes shall burn them up, says the Lord of hosts, so that it will leave them neither root nor branch. But for you who revere my name the sun of righteousness shall rise, with healing in its wings. You shall go out leaping like calves from the stall.
Psalm 98
1 O sing to the Lord a new song, for he has done marvellous things. His right hand and his holy arm have gained him victory.
2 The Lord has made known his victory; he has revealed his vindication in the sight of the nations.
3 He has remembered his steadfast love and faithfulness to the house of Israel. All the ends of the earth have seen the victory of our God.
4 Make a joyful noise to the Lord, all the earth; break forth into joyous song and sing praises.
5 Sing praises to the Lord with the lyre, with the lyre and the sound of melody.
6 With trumpets and the sound of the horn make a joyful noise before the King, the Lord.
7 Let the sea roar, and all that fills it; the world and those who live in it.
8 Let the floods clap their hands; let the hills sing together for joy
9 at the presence of the Lord, for he is coming to judge the earth.
He will judge the world with righteousness, and the peoples with equity.
A reading from the Second Letter to the Thessalonians (3.6–13)
Now we command you, beloved, in the name of our Lord Jesus Christ, to keep away from believers who are living in idleness and not according to the tradition that they received from us. For you yourselves know how you ought to imitate us; we were not idle when we were with you, and we did not eat anyone's bread without paying for it; but with toil and labour we worked night and day, so that we might not burden any of you. This was not because we do not have that right, but in order to give you an example to imitate. For even when we were with you, we gave you this command: Anyone unwilling to work should not eat. For we hear that some of you are living in idleness, mere busybodies, not doing any work. Now such persons we command and exhort in the Lord Jesus Christ to do their work quietly and to earn their own living. Brothers and sisters, do not be weary in doing what is right.
The Gospel of our Lord Jesus Christ according to St Luke (21.5–19)

When some were speaking about the temple, how it was adorned with beautiful stones and gifts dedicated to God, he said, 'As for these things that you see, the days will come when not one stone will be left upon another; all will be thrown down.'
They asked him, 'Teacher, when will this be, and what will be the sign that this is about to take place?' And he said, 'Beware that you are not led astray; for many will come in my name and say, "I am he!" and, "The time is near!" Do not go after them. 'When you hear of wars and insurrections, do not be terrified; for these things must take place first, but the end will not follow immediately.' Then he said to them, 'Nation will rise against nation, and kingdom against kingdom; there will be great earthquakes, and in various places famines and plagues; and there will be dreadful portents and great signs from heaven.

'But before all this occurs, they will arrest you and persecute you; they will hand you over to synagogues and prisons, and you will be brought before kings and governors because of my name. This will give you an opportunity to testify. So make up your minds not to prepare your defence in advance; for I will give you words and a wisdom that none of your opponents will be able to withstand or contradict. You will be betrayed even by parents and brothers, by relatives and friends; and they will put some of you to death. You will be hated by all because of my name. But not a hair of your head will perish. By your endurance you will gain your souls.

Post Communion Prayer
Gracious Lord, in this holy sacrament you give substance to our hope: bring us at the last to that fullness of life for which we long; through Jesus Christ our Saviour. Amen

Duty rotas
Sunday November 17 - Two before Advent
9.30am -Family Eucharist all-age worship at St Andrew's Isleham
6.30pm - Healing Eucharist at Fordham
Set up: Alan & Betty Ashley
Count money: Kathy C & Mary W
Reader:
Sidesmen: Angela Wells & John Fletcher
Prayers:
Chalice: Nick Carver & Debbie Fletcher
Coffee: Lorraine Fairchild
Sunday November 24 - Christ The King
9.30am -Parish Eucharist at St Andrew's Isleham
Set up: Alan & Betty Ashley
Count money: Kathy C & Mary W
Reader:
Sidesmen: Angela Wells & John Fletcher
Prayers:
Chalice: Nick Carver & Debbie Fletcher
Coffee: Lorraine Fairchild
St. Andrews - Isleham Church Key Rota June to December 2019
Rota only for first half of 2019 as we have lost one team member- so we should try to recruit a replacement.
Please do not feel locked into this rota, but do arrange your own swaps and indicate on lists in church and the social centre..
Note:. On Fridays, the bell ringers will lock the church and return key to you.
On Sunday evenings please check that relevant bin is ready for collection on pavement.
Any problems or concerns, please contact Stuart, as above.
Alan
Stuart
Mary
Andrew
Sean
Richard
Julia
Mark
Jun 14-21
Aug 5-12
Aug 12-19
Aug 19-26

Aug 26-Sep 2
Stuart
Seo 2-9
Stuart
Sep 9-16
Stuart
Sep 16-23
Sep 23-30
Sep 30-Oct 7
Oct 7-14
Oct 14-21
Oct 21-28
Oct 28-Nov 4
Nov 4-11
Nov 11-18
Julia
Nov 18-25
Nov 25-Dec2
Dec 2-9
Dec 9-16
Dec 16-23
Dec 23-30
Please inform Stuart and Rob Savage of any swaps/changes.
Key Contacts:
Alan Ashley -14 St Andrews Close - 780742.
Julia Brunning - 3 Little London - 780945
Sean Edwards -1 Robins Close - 780241
Mark Fletcher - The Granary- 2B Waterside - 780550
Stuart Haggett –3 Church Lane - 781737
Richard May - 4 Elwoods Close - 780249
Andrew Stephens -41 The Causeway- 780229 Andrew (mobile) 07709872831
Mary Wightman -3 Sun Street - 781022
Emergency lockers:
Ruth Ogden -35 Waterside -780646
Rob Savage -38 Sun Sreet - 780218
Second key holder:
Ian Powys. 5 Church Lane - 780519