About
A bird's eye view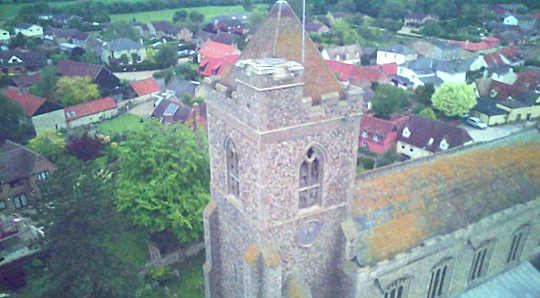 St Andrew's is a member of The Three Rivers Group
The Three Rivers Group, a United Benefice, comprises the parishes of:
Chippenham - St Margaret
Fordham - St Peter & St Mary Magdelene
Kennett - St Nicholas
Isleham - St Andrew
Snailwell - St Peter
Each parish has its own Parochial Church Council (PCC), looks after its own finances and has its own style of worship.
The ministry team currently comprises:
The Revd Stephen Day, Rector
You can get in touch with me in a number of ways: my email address is
revdsmday@cantab.net; my home phone number is 01638 354866; my
mobile number is 07871182394 (but please note it spends almost all of its
time on silent, so I may not notice it ring – please either leave a message or
send a text); and for old-school paper, I'm at 24 Mildenhall Road, Fordham,
CB7 5NR.
I take Monday as my day off each week, so messages which arrive on
Monday will get dealt with on Tuesday.
Mrs Carol Taylor, Licensed Lay Minister.
Telephone: 01658-720765
Email: Carol[at]aginowska.co.uk


Mr Mark Walsh, Licensed Lay Minister and Authorised Lay Minister (Music) at Isleham.
Telephone: 01638-781696
Email: Mark Wals hhas changed his email address.
Please use the following address for all correspondence with Markmarkcwalsh.personal[at]gmail.com


Ms Heather Dunleavy- Parish Administrator
Email: threeriversgroupcambs[at]gmail.com
To make more efficient use of my limited time I will respond to requests
on Mondays, Wednesdays and Fridays (or sooner if time allows).


Safeguarding Officer: - Mr Mark Walsh
Mark Walsh, our Parish Safeguarding Officer, has changed his email address.
Please use the following address for all correspondence with Mark, including on safeguarding matters: markcwalsh.personal[at]gmail.co

m
Isleham history on-line
Read about the history of Isleham on the British History Online web site.
A visitor's view of our church
"St Andrew's is a wonderful church – a beautiful building filled with an array of treasures" .
"St Andrew's has the grandest clerestory we've encountered in Cambridgeshire."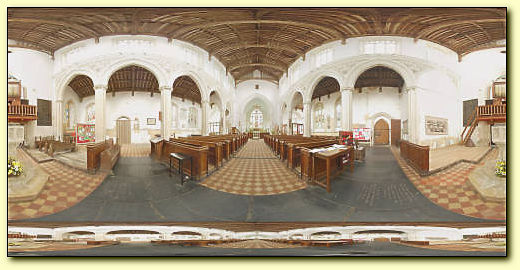 ---